Lewisville
Commercial Restoration Services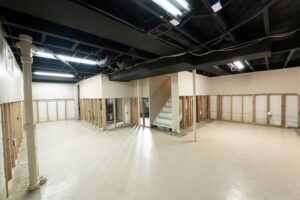 AquaTex Water Damage Restoration is qualified to remove all mold, mildew and moisture from your building when a leak causes water damage or mold growth. Contact us today for our commercial restoration services.
Please feel free to contact our professionals at (469) 361-0890 24 hours a day, 7 days a week. As soon as you notice mold in your building, call our service agents and they will arrange an appointment for our team to visit your property immediately.
A building with stagnant water is most likely to infest with mold, so our IICRC-certified technicians will address every cause of mold and water damage, including:
Overall comprehensive disaster restoration

Remediation of all water damage

Fungi and mold infestation decontamination

Black water cleanup

Mildew deodorization

Water extraction and drying

Deodorization services

Toilet overflow sanitization

Cleanup of tar and ash residue

Mold spore testing services

Smoke stain cleanup and odor removal
As an owner of a commercial property, like an apartment complex or retail space, you want to make sure any water damage is taken care of quickly. So, call our licensed, bonded and insured AquaTex Water Damage Restoration today and we will arrive within 45 minutes to begin implementing services. Please call us at (469) 361-0890.
Prepare for Power Outages In Your Building During Storms
You should be aware that storms and other severe weather can overload your power grid, resulting in power outages and blackouts. In case a storm does cause you to lose power, you can prepare by installing a standby generator. When heavy storms hit, a generator can even help prevent flood damage by keeping your sump pump running. Generators are powered by liquid propane or natural gas and are installed outside your home. Upon power loss, it automatically restores power within seconds by connecting directly to your household's electrical system.
Smaller, portable generators can be used if a large generator seems too expensive. Their power is sufficient to run a few appliances and lights, and they are fueled the same way as permanent ones. Our Lewisville commercial property damage technicians can begin same day services if a power outage has resulted in leakage or flooding damage to your building.
Call AquaTex Water Damage Restoration at our number (469) 361-0890.
Our Water And Mold Removal Pros Will Be There For You Day Or Night
Our office is open 24 hours a day for two reasons. We are here to be your shoulder to lean on as soon as the incident occurs so our agents can begin the water damage and mold cleanup process.
Second, we are passionate about what we do. Customer service is very important to our workers, and they understand the importance of maintaining your well-being.
There is no doubt that flooding in a building can be overwhelming, especially from a financial perspective. For this reason, our team works with all insurance companies and offers affordable prices on all commercial property damage restoration.
In fact, we will file your claim for you, so you don't have to do anything until we're done.
So, call our commercial property damage Lewisville members at AquaTex Water Damage Restoration quickly after you notice water invading your property and we will make sure you get the fresh start you need to ease your mind.
Call AquaTex Water Damage Restoration at (469) 361-0890 and see how we can help you.